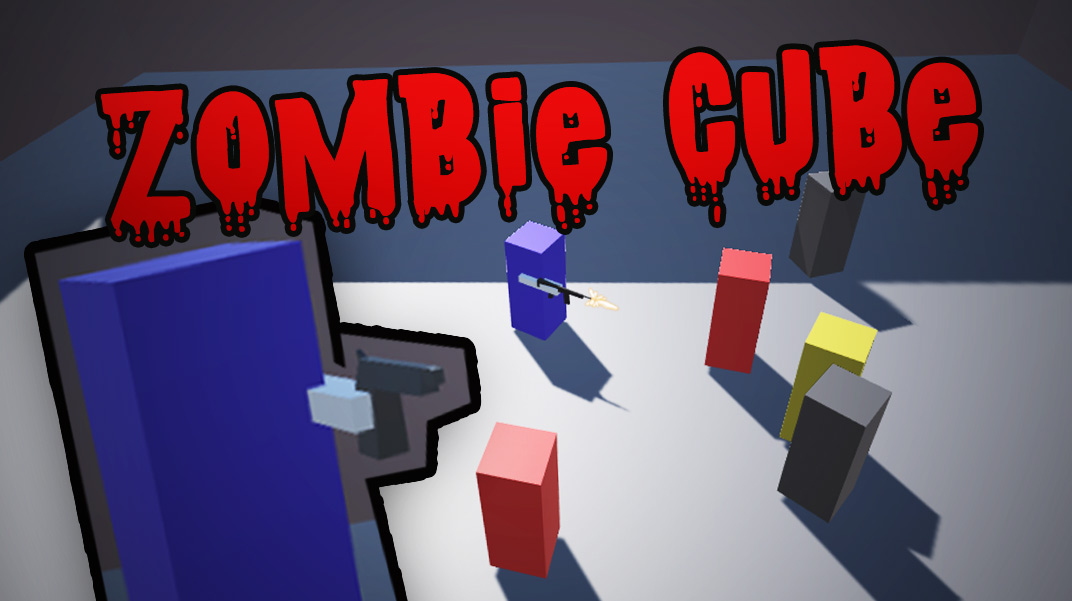 Zombie Cube
A downloadable game for Windows and macOS
CONTROLS :
Controls Keyboard :
Keyboard : Arrow to move
space : Holding gun (if equiped)
space+X : shoot
X : interaction
P : pause
I : Map
inventory:
keyboard to move
X : valider
C : Cancel
Controls PadXBOX360
joystick left, Dpad : deplacement
Trigger Right : Holding
X : interact
B : Cancel
Y : map
LANGUAGE : C#
FRAMEWORK-GAMEENGINE : Unity
Première tentative de jeu 3d je m'attaque à un classique des années 90, essayer de recréer un gameplay digne des vieux survival horror.
GRAPHISME : me, sprite inventory from resident evil 2d Assets, muzzle flash texture from Sabastian lague tutorial
SOUND : Resident evil sounds
Elapsed Time : A lot (20 days)
Theme (FR):
Concernant le théme, ce n'est pas vraiment respecté car j'ai débuté le projet avec une base de départ, mon but était de faire avancer ce projet qui stagnait avec plus de fonctionnalités.
Post Mortem (FR):
Vraiment un défi que de s'attaquer à des jeux en 3d, j'ai beaucoup appris mais aussi beaucoup peiné.
Le résultat est assez basique car il manque énormément de fonctionnalités que je n'ai pas eu le temps d'implémenter. J'ai notamment eu du mal avec les inputs des controllers x360 qui différent beaucoup entre windows et mac.
Je n'ai pas réussi tout ce que j'avais entrepris (des bugs encore présent dans l'inventaire quand on examine les objects). J'aurais voulu travailler l'intelligence artificielle des ennemis mais là encore, j'ai manqué de temps...
Il manque encore BEAUCOUP de choses, peut être pour une prochaine fois.
Je mets le projet unity complet pour les courageux...ou les fous (je n'ai pas rangé le dossier, il y a pas mal de scripts qui ne sont pas utilisé dans le projet mais présent dans le dossier) ;)
UPDATE 2017/02/02:
-correction bug ( inventory examinate mode, weapon when loading different room)
-reloading when holding weapon (space+c)
-ammo auto combine in inventory when you grab
-zombie sound, weapon sound
-animation zombie when hit by a bullet
-restore health with plants
-screen death (restart or title screen)
-screen start with intro animation
Comments
Log in with itch.io to leave a comment.
salut, normalement tu touches l'objet et tu appuie sur la touche x ouvrir l'interface, puis selectionne oui et appuie a nouveau sur la touche x pour l'intégrer à l'inventaire.
Pourquoi n'avoir pas mis l'archive Windows en .Zip également ?
En tout cas, je vais jeter un oeil sur ton jeu ! :)